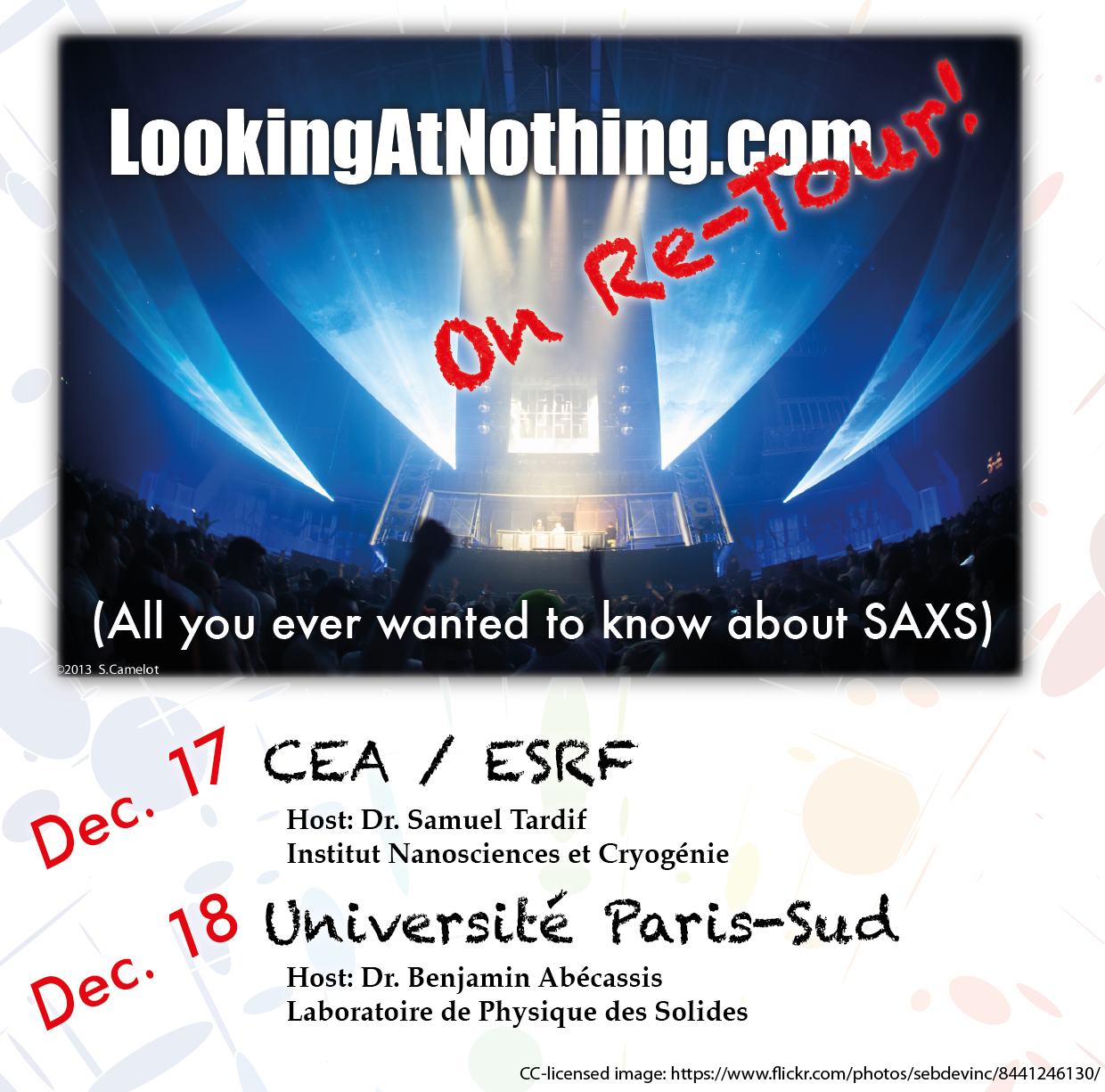 [note: Unfortunately I have to cancel this trip altogether, due to a serious injury in the family, and will not be able to speak at these occasions]
I will be heading to ILL to join Martin on SANS beamtime. At the same time, I am taking the opportunity to give my 2014 talk twice more. I will be talking thanks to two excellent scientists at ESRF and Université Paris-Sud.
Dr. Samuel Tardif from INAC is hosting my talk at ESRF. I will be talking on Wednesday the 17th from 16:00 – 17:00. The venue is the ESRF Auditorium, Central Building, ESRF – 71 avenue des Martyrs – Grenoble.
Dr. Benjamin Abécassis from LPS Orsay is letting me talk at LPS Orsay, in room 355 at LPS (Bat 510 Université Paris Sud) from 14:00 to 15:00.
The schedule this time around is short, due to the impeding Christmas and family engagements. These result in me only being in Europe for five days, two (and a half) of which will be filled with fun at the SANS beamline, and two filled with fun talking at the institutes and meeting extraordinary scientists. Fun times ahead!
If you need more information to join, please feel free to contact either me or the hosts!