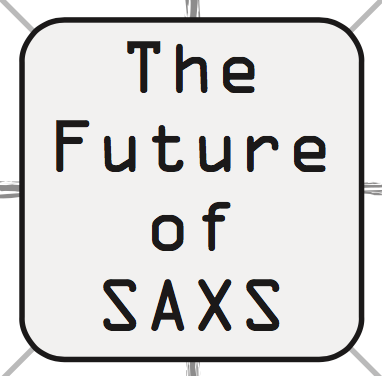 Dear Readers,
With the SAS conference behind us, it is time to post the posters I presented. This week there will be two, next week the last one and something extra (not yet decided).The "Future of SAXS" was submitted as a talk, but turned into a poster. It is one of the most readable posters, containing four short essays on the future of standardization, instrumentation, teaching and analysis. Being text-heavy means that it is less attractive in a poster-rich environment, but serves better as a standalone item.
These four essays are my view of what the future may look like for us, although it makes no claim as to which timeframes it may be achieved in. As for instrumentation, the hope is that I am soon allowed to start building an excellent instrument here according to the principles laid out in the poster.
Please let me know if you have any comments on the outlook, or have alternative thoughts of the future of our technique. The "Future of SAXS" is here.
The second poster summarizes the results obtained on the Ultra-SAXS instrument project. It has the test data we recorded as well as the full design on it, and small summaries of the purpose of the various components. This project may be continued in the near future, with a few copies or next versions appearing in several more places. This poster can be found here.
Please feel free to use the comment section below!