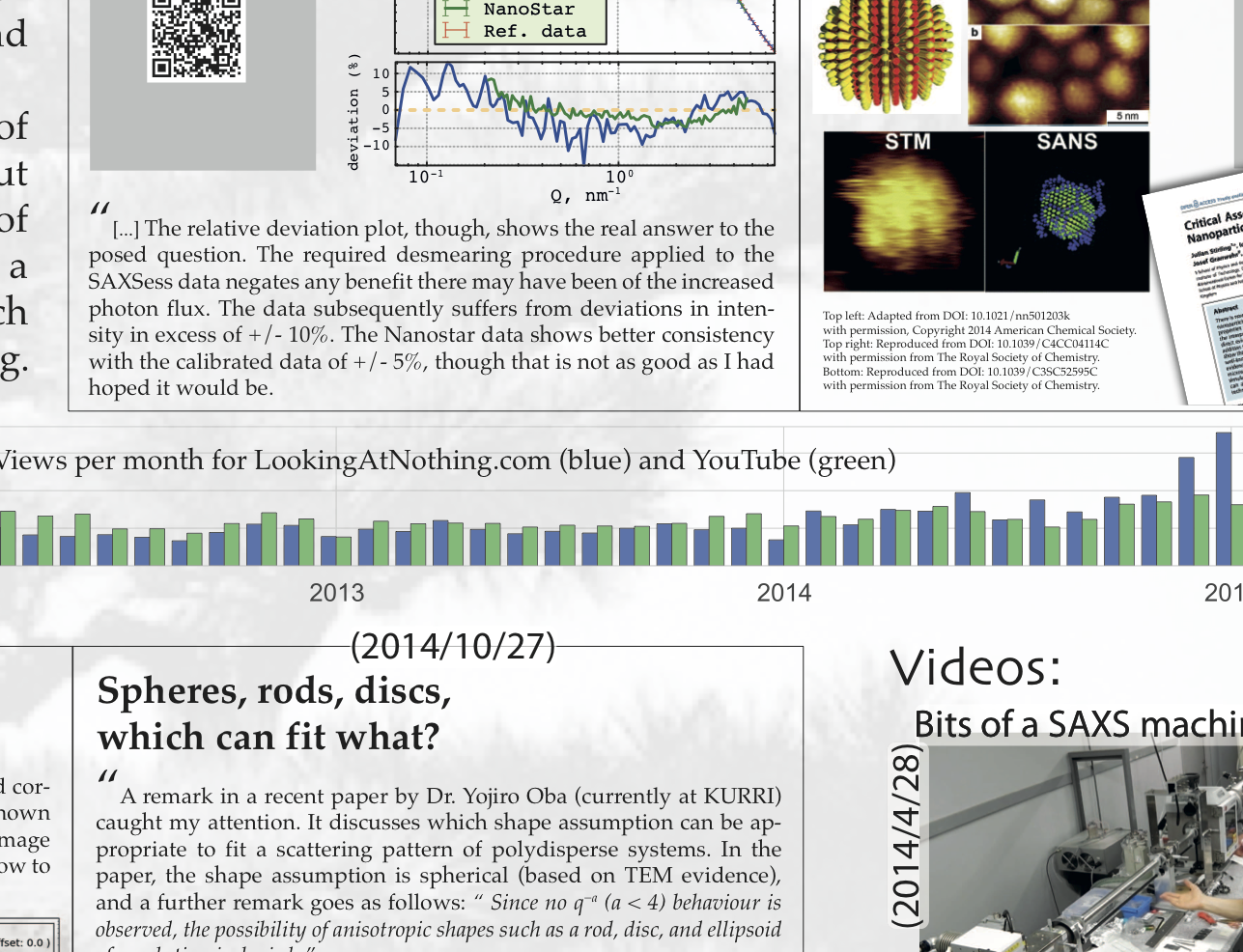 Time for the final SAS2015 poster! I haven't had time to figure out anything else, my hands have been full with realignment of the Kratky-type SAXS instrument they have here. We did that three times now!
The poster discusses the lessons learnt from the weblog, with some example posts thrown in for good measure. The example posts are not necessarily the most popular ones, but they are ones I wanted to show off (and showing off is what posters are all about after all…).
I also added some excerpts of commentary received over the years, which may help give an impression on feedback. Although the situation is improving somewhat, feedback levels of blogs in general are quite low. Fortunately, the feedback I get at the conferences more than compensates for that!
Without further ado, here is the poster!