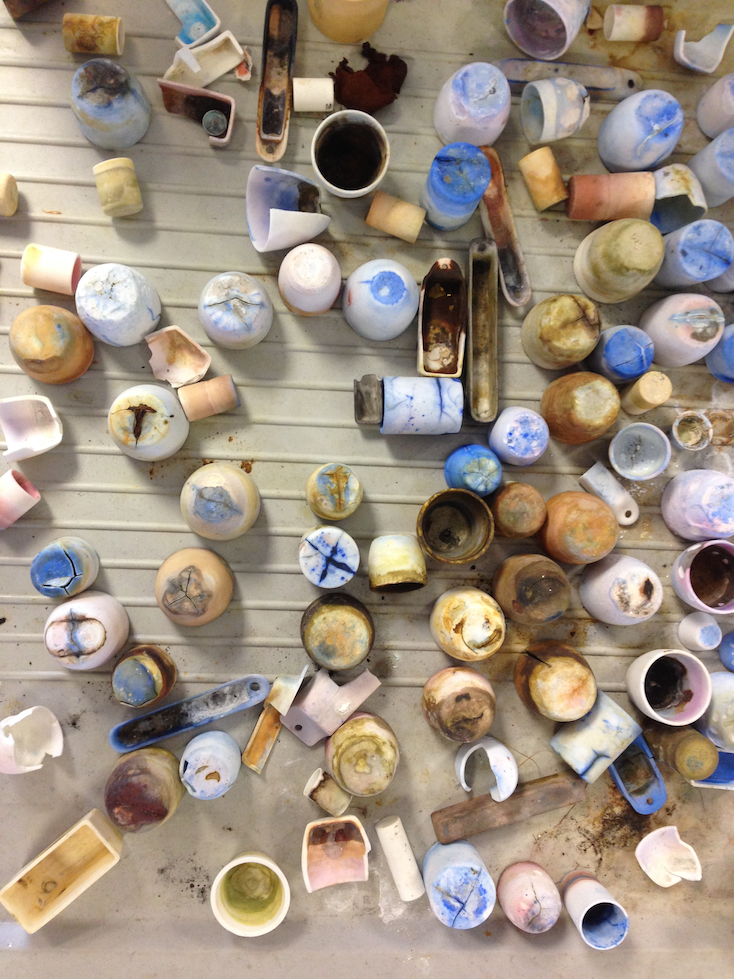 Lille and Birmingham were on the plan for the Friday and Monday, respectively. 
Gregory Stoclet has been a very good host for the Lille section of the trip. we've been through a decent section of Lille central, including a large flock of rugby fans. The university is quite a sight as well, and differs greatly from the UK universities: the French ones look much more utilitarian in comparison. The talk was very well attended, and the audience (apparently) enjoyed it very much.
Like the Leeds instrument, the SAXS instrument in Lille is another in-house constructed instrument (demonstrating that the expertise for building instruments is still alive and well). It's an interesting combination of old parts and new parts, but appears to have most of the components necessary to make for a nice instrument (they are aiming for replacing the detector, however, if funds allow).
There were furthermore many activities in the department on a wide variety of topics, and SAXS was used for many of them. It will be very interesting to see what comes out of that group in the coming years. As an added bonus, we dropped in at a lecture on seismology and I learned a lot on the shocking discoveries made there (or rather the slow but steady progression in understanding on the earth internals).
After an enjoyable weekend in the UK, it was time to go see Birmingham! Zoe Schnepp was good host #5, showing off the beauty of Birmingham University. Again, I was quite surprised by the sheer range of topics under investigation.
In particular, I was impressed with the work from Melanie Britton, NMR specialist, who seems to have the same rigorous intent as I do (mind you, I did say *intent*, I'm not saying I'm actually getting far in that which I'm aiming for). Likewise, Nils Warnken, mesoscale modelling specialist, introduced me to his work on high grade alloys. He posed challenges from the systems he investigates in terms of analysis through SAXS, which will require some serious future thought.
We also attempted to use a Panalytical instrument over there to do some SAXS on glassy carbon. I haven't done the data analysis yet, but it may be possible to use the instrument to analyse structures up to 20 nm. The requirements for that are that sufficiently large measurement times are used (perhaps on the order of half a day) as the desmearing magnifies the noise considerably. Furthermore, it will only be suited for strongly scattering systems as the air scattering is considerable. Details to follow soon. Apropos, I am still wondering whether the uncertainty magnification of the desmearing procedure perhaps nullifies the intensity advantage of a line-focused instrument.
Tune in to read about the last segment of the trip next week!