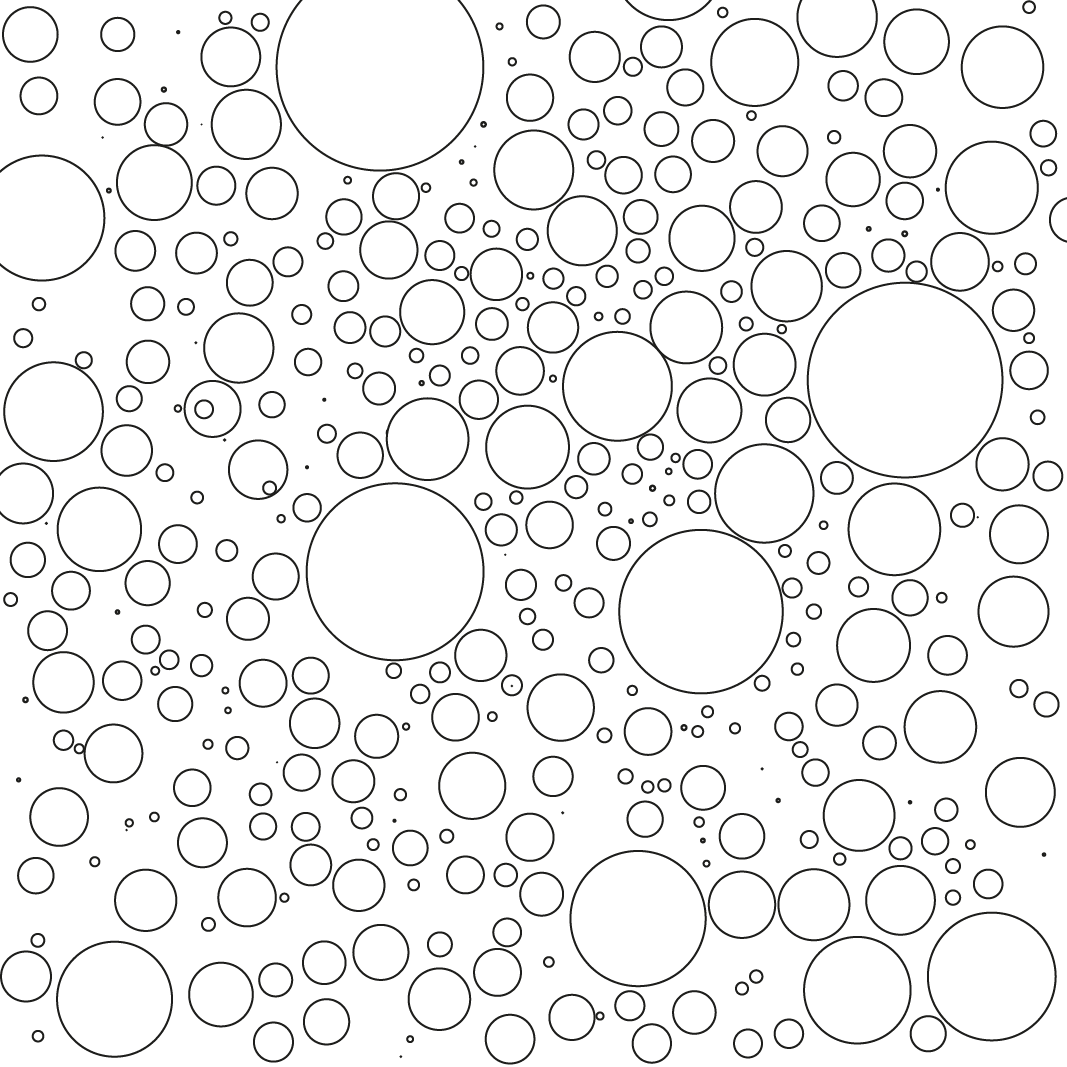 For years, we have been trying to compare scattering patterns from different instruments. While this leads to reasonable results, there are precious few cases of true agreement despite the focus on data corrections (one example of agreement: [0]). My guess: we have not been considering coherence in these comparisons.
Coherence is essential to all forms of scattering and diffraction, not just for coherent diffraction imaging and other fancy techniques. We have coherence when the electromagnetic waves in a particular area are in phase. All diffraction and scattering effects consider interference effects of these in-phase waves before and after their interaction with matter in the sample.
All school experiments with double slits and diffraction gratings all assume coherence in the incoming waves to arrive at the observed effect. For areas where the radiation is not in phase, the effects of matter on the different waves do not form constructive and destructive interference, and will not form consistent off-angle wavefronts. As such, they will not add to the nanostructurally related information we are trying to obtain (but can add to an incoherent background contribution).
For typical small-angle experiments, the radiation in our sample area is in phase in some places, and out of phase in other places. The sample volume is therefore filled with small regions of in-phase radiation, so-called "coherence volumes". These volumes are internally coherent, but the different volumes are not in phase with each other.
Therefore, when we do a scattering or diffraction experiment, we get diffraction and scattering from each of these coherence volumes. Each of the intensities (but not the phase) from these coherence volumes can be summed to obtain our scattering or diffraction pattern [1].
The longitudinal size of the coherence volumes is defined by the monochromaticity: the better the monochromaticity, the longer the waves stay in phase along the beam direction. The transversal size
is the one we are typically interested in in scattering experiments. This is defined by the collimation and instrument geometry. It can be estimated as
, where
is the wavelength of the radiation,
the distance between the beam-defining collimator and the sample, and
the size of the collimator opening [2].
Laboratory instruments, such as NIMS' Bruker Nanostar, typically have quite small transversal coherence lengths. In our prior experiments, we estimated this to be on the order of 200 nm [3]. In those experiments, we also saw a noted absence of scattering from big, high contrast scatterers (observed in electron microscopy) whose sizes were well beyond this estimate.
(note, however, that this coherence length is quite a bit larger than the distinguishable nanostructural dimensions imposed by the q-limits of the instrument itself. In the aforementioned experiment, we were limited in our quantification of the size distribution of nanostructural objects up to several tens of nm. Objects larger than this limit will typically contribute only their "porod"-slope, somewhere around
. In the analysis of scattering patterns, the presence of such a sloped background only indicates that there are large scatterers present, but we cannot say how large as they fall beyond the determinable range imposed by the q-limits.)
Synchrotron instruments, on the other hand, can have much larger transversal coherence lengths, so that much larger structures will also contribute to the scattering pattern. At Diamond's I22 beamline, for example, the beam defining slit is about 19m from the sample, with typical dimensions of 2.04 x 1.3 mm (H x V) at a wavelength of 0.1 nm [4]. This means that the transversal coherence length is approximately 930 x 1460 nm (H x V) [5]. One interesting sidenote is that one may therefore see small differences in vertical and horizontal scattering patterns for very polydisperse samples. This means that the scattering pattern from the synchrotron will look different than the one obtained in the laboratory.
To explain graphically, I have created a field with polydisperse spherical objects (Figure 1). This serves as my two-dimensional sample cross-section.
If I have a laboratory instrument, I will have some (more or less randomly placed) small coherence volumes in this sample. Superimposed, these are shown in Figure 2, where I removed the scatterers not enveloped by a coherence volume.
The scatterers enveloped are shown in Figure 3. It can be seen that they are limited to a rather small-ish subset of scatterers.
Contrast this with larger coherence volumes and the scatterers they envelop (figs. 4 and 5). These now contain a significant (surface) fraction of large scatterers which will contribute their sloped behaviour to the scattering pattern.
To try and visualise the effects on a scattering pattern, I fired up SASFit to give me a simulated pattern for a gaussian distribution of spherical scatterers [S1], superimposed on a uniform distribution of large objects. Assuming a maximum estimated coherence of either 800 or 1600 nm, we get the patterns shown in Figure 6 (using settings S2 or S3, respectively).
So yes, there should be a big difference in the scattering patterns based on our quick estimation of coherence. Of note is that the information we are interested in, the small gaussian distribution, is less visible for our virtual instrument with a larger coherence length. So perhaps it would be nice to be able to tune our coherence (by changing our collimation settings), so we can physically remove the information of scatterers we are not interested in, and increase the signal of the scatterers we are interested in.
However, it also shows that — if this was our calibration material –, we would still get different scattering patterns from different instruments. This means that intercomparisons of scattering patterns may be incorrect. However, the nanostructural information that the scattering patterns contain should be similar. So we can compare the real-space results of calibrants obtained from a variety of instruments instead.
Bonus question: calculate the horizontal and vertical coherence of a Kratky instrument, and of converted diffractometers such as the Rigaku Smartlab or Panalytical X-pert.
References:
[0] A. R. Rennie et al. Learning about SANS instruments and data reduction from round robin measurements on samples of polystyrene latex. J. Appl. Cryst. 46: 1289–1297, 2013. http://dx.doi.org/10.1107/S0021889813019468
[1] F. v. d. Veen and F. Pfeiffer. Coherent x-ray scattering. J. Phys.-Condens. Mat., 16:5003–5030, 2004.
[2] B. R. Pauw. Everything saxs: small-angle scattering pattern collection and correction. J. Phys.: Condens. Matter, 25:383201, 2013.
[3] J. M. Rosalie and B. R. Pauw. Form-free size distributions from complementary stereological tem/saxs on precipitates in a mg–zn alloy. Acta Materialia, 66:150–162, 2014. arXiv:1210.5366.
[4] Andrew Smith, I22 senior support scientist, personal communication (e-mail 2015-02-16)
[5] The beam is slightly focused, so I do not quite know how the coherence length is affected by this focusing. This is a quick estimation, YMMV.
SASFit settings:
Q limits: 0.01 – 1, number of datapoints N = 49.
[S1]: gaussian distribution of spherical scatterers: N=5e3, s=10, X0 = 20.
[S2]: S1 + Uniform distribution of spherical scatterers: N=0.5, Xmin = 100, Xmax = 800.
[S3]: S1 + Uniform distribution of spherical scatterers: N=1, Xmin = 100, Xmax = 1600.