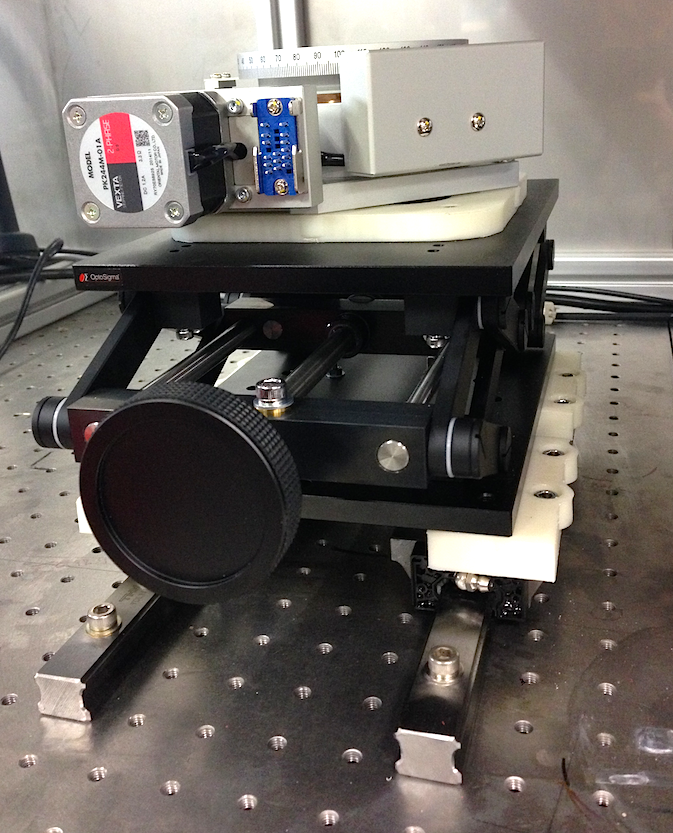 The end of February is nigh (shockingly fast…), and so it is time for another round-up. This month, the following things piqued my interest:
Paper highlights:
The paper by Raul Garcia-Diez et al. on contrast variation SAXS is out. I talked about this a bit before, and while the concept is not new, it is very well done.
Secondly, the good discussion following last week's post on the importance of coherence in SAXS leaves me with these further paper recommendations:
A paper by B. Lengeler which, along with the Van der Veen article, gives a good introduction to coherence (and highlights the limits imposed thereby). A similar limit is given by Frédéric Livet.
A paper by Adrian Rennie et al., who use small-angle light scattering to quantify micron-scale objects. It is noteworthy for the calibrations included therein, and using small-angle light scattering furthermore seems like a good complementary technique to optical microscopy.
Several other authors have considered the importance of transversal coherence in scattering experiments, such as V. Le Flanchec and P. Müller-Buschbaum.
Bonse Hart:
There is progress to be reported on the re-build of the Bonse Hart instrument. Besides the printing of several parts of the detector stage, the bases of the rotation stages are getting close to ready. These are now mounted on short rail segments, so I can (reproducibly) slide the individual crystals in and out (Figure 1). I also need to program the motor controller to handle the new motors, and I need to program the silicon drift detector analyser module to give me my counts.
A few more mechanical components are needed, some of which need to be made from metal. In particular, the high precision rotation (probably) cannot be made from plastic, as that material is not rigid enough and will flex with the small forces and small motions that I am trying to impose. So for a few small things, it is back to the workshop!
Generator de(con)struction:
Furthermore, in preparation for the arrival of the new X-ray source, I have been ridding the lab of the parts of the old Rigaku generator. Over the years, I have disassembled quite a few machines, and learned a thing or two about serviceability along the way. Serviceability is the idea that someone (like the engineers from the manufacturer) can easily access and replace components in a machine.
I have seen this in old Philips X-ray generators (before they turned all Panalytical), where a fuse-board and other panels were hinged, with neatly organized wiring to allow easy access to the internal components. Similarly, a JEOL X-ray generator had its electronics (mostly) arranged in boxes mounted on rails, that could be slid forward and accessed. The Bruker instrument we have has a similar arrangement in the generator, and a large panel of odd components arranged somewhat sensibly (Figure 2). The front and rear covers on these generators come off easily and sensibly (often with keyhole slots).
Contrast this to the Rigaku generator I was taking apart (UltraX18, if memory serves me right). I wish I had more pictures from its disassembly, but I managed to get some pictures from similar generator elsewhere. Some issues encountered were:
Figure 3: Looks like NIM, is not NIM. No user servicable parts inside.

The Rigaku instrument had a 19″ detector module block that looked like it adhered to the common, fun and incredibly useful NIM standard, but turned out to be a custom job lacking the interoperability and servicability of the standard (Figure 3).

Figure 4: Unorganised cabling and randomly placed panels, mounted in the difficult-to-access centre of the instrument.

It had a lot of unorganized cabling on the inside that was not properly mounted or fixed (Figure 4).

Electrical engineering guidelines recommend separating high- from low voltage components, but here everything was mixed, with high- and low-voltage cabling running through each other or zip-tied together.

Figure 5: Rigaku generator after removal of its internals. Note the remaining seemingly randomly placed sheet steel panels inside.

Access to some components required rather complicated removal of the surrounding components (built like an onion).

The sheet steel panels had not been sufficiently deburred, and had many dangerously sharp edges. I hope my tetanus shots were up to scratch.
Components were mounted haphazardly throughout the casing on a variety of sheet-steel panels, again ostensibly mounted without a plan (Figure 4, 5).
I would understand the construction if this was a one-off. Unfortunately, they sold (instruments based on) many of these generators over the years. I honestly feel sorry for the company engineers that had to service these. It felt like it was one big kludge, with small fix mounted upon small fix to combat the initial flaws. Obviously there had not been a moment of redesign during its conception, where the necessary components could be redistributed in a more sensible manner. Later X-ray generators still retain some of the components of this monstrosity, but it appears some consolidation has taken place since then.
Still, no keyhole slots in the side cover panels. So, if you unscrew the last screw of a side panel, it will still drop precariously, chopping off your feet or cables on its way.